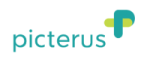 Bli med på reisen som våre nye utviklere / Software developer. OPPDRAG LØST!
Picterus AS
HR Gruppen leverer fleksible løsninger innen HR, med hovedvekt på rekruttering av spesialister og ledere. Vi har lang erfaring innen lederstøtte og bistår også virksomheter med management for hire og karriererådgivning. Vi ønsker å bli kjennetegnet gjennom våre verdier – kompetente, nysgjerrige og rause. Vårt fokus er at virksomheter og personer skal lykkes med å ta steget videre.
Here at Picterus we are developing an app to screen for jaundice in newborns. Jaundice kills more than 100.000 newborns every year, much due to a lack of cheap diagnostic systems. We have developed an algorithm that makes it possible to diagnose jaundice based on images captured with smartphones, and we are now looking for developers that can help us get a finish the development of our product. In addition, we are looking for developers who are interested in improving the algorithms used in our system, and who are also interested in developing new medical technologies.
We are interested in people who like to learn new things and are happy working on solving a wide range of tasks and problems, as it is expect that you will need to work in areas outside your core competence. We are interested in people who like back-end development and also in people who like front-end development. At present, and in the near future, we will use these technologies/tools:
Flutter

Google Cloud Platform

Docker/Helm/Kubernetes

Python

C++

OpenCV

RPC

REST

Machine Learning / AI
Qualifications:
Minimum two years experience with software development. If you are fresh out of university and have done development projects on the side, feel free to apply.

Good communication skills in English, both verbal and written.

Can write clean code.
Personal characteristics:
You have a passion for user friendliness, and empathy with the end users' issues.

You have a passion for improvements, both in small steps and big leaps.

You are a team player that can work individually
We would like to hire someone full time, but are open for part time positions and other solutions. We appreciate relevant experience, but ability and willingness to learn is more important.
------------------------------------------------------------------------
Gulsott hos nyfødte er en vanlig tilstand og rammer over halvparten av alle nyfødte. Tilstanden er som oftest harmløs, men kan uten behandling føre til hjerneskader eller død. Dette skjer hovedsakelig i fattige deler av verden, oftest av den grunn at tilstanden aldri blir oppdaget. I den vestlige verden brukes store ressurser for oppfølging og kontroll av tilstanden.  Vi i Picterus har utviklet svært avanserte lavkostteknologier for å løse disse utfordringene. Vi har vunnet flere priser for vår innovative gulsott-app, spesielt DNB Healthcare-prisen i 2015.
 Vi utvider nå vårt team for å forbedre vår gulsott app og få den til markedet så raskt som mulig. I tillegg ønsker vi å utvikle andre høykvalitets medisinske teknologier som kan bidra til å redde enda flere liv. Vi ser derfor etter motiverte medarbeidere som kan bli med på å gjøre denne drømmen til virkelighet.
Du får: 
Utvikle brukergrensesnitt for web og mobil
Lage  interaktive prototyper
Delta i prosjektteamet som en viktig bidragsyter
 
Kvalifikasjoner:
Minimum 2 års erfaring med utvikling 
Gode kommunikasjonsevner i norsk og engelsk, både muntlig og skriftlig
 
Ønsket kompetanse:
gRPC / REST api.
OpenCV og bildebehandling.
Docker/helm/Kubernetes I Google Cloud Platform.
GitLab drevet CI/CD.
App-utvikling med Flutter av en eksisterende prototype skrevet i Android.
Maskinlæring: Keras / TensorFlow.
 
Personlige egenskaper:
Du har lidenskap for brukervennlighet og sterk empati med sluttbrukernes utfordringer
Du har lidenskap for forbedringer, både trinnvis og i store sprang
Du er en selvstyrt lagspiller
Du er omgjengelig og sosial
---
---