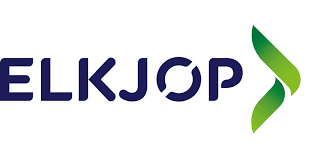 Site Reliability Engineer
Elkjøp Nordic AS
Elkjøp Nordic AS is an omnichannel consumer electronics retailer operating in all the Nordic countries. We are 10.000 engaged employees distributed on more than 400 different locations in our markets. At our Nordic head-office we are approximately 370 people in different specialized functions who work continuously to support our colleagues in the different countries. We offer the opportunity to grow in a fast-paced company with solid values and a great work-climate. Our industry is changing rapidly, and we are positioned at the forefront with a continued focus on people as the cornerstone of our strategy. With big dreams, dedication and hard work, you can reach far - because we love to offer opportunities to those who deserve it. Working for Elkjøp is fun and challenging. Our team spirit is high, and we take pride and have great faith in what we do. Our culture is important to us, and it is important that you can identify with our main values; Responsibility, Engagement and Efficiency. With us, you will get training tailored to your role and we offer a competitive salary including a bonus agreement and exiting career opportunities. The office is based in new, state-of-the-art premises in Nydalen, Oslo. We have an excellent canteen, and our own gym as well as a long list of employee benefits such as favorable prices on the products we sell as well as good employee insurance schemes. We nurture diversity and balance in our organization, and therefore encourage everyone to apply regardless of background, ethnicity, gender etc. Please note that we use ability and personality tests in our recruitment process. Do you think this sounds exciting and challenging? We are looking forward to receiving your application!
Would you like to work with the latest, greatest and coolest technology and participate in our biggest ever IT project?
Elkjøp is highly adoptive to new technologies with many highly competent colleagues within both business and IS functions. We are in the middle of our "all in cloud"-transformation where we are changing our architecture and replacing many of our systems and applications. Over the course of three years we will make massive investments in new technology and move to the cloud for all parts of the business. Change is happening on all levels, all the way from store systems and online to logistics and supply chain. We are a very fast-moving company with strong performance culture. That great culture is the main reason why we are number one within consumer electronics in the Nordics. We are now looking for a new System Integration Consultant to join our Nordic IT department and contribute to our exciting adventure.
In this role you will work with:
Developing scalable and highly reliable systems and software that help increase site reliability and performance
Creating a bridge between development and operations by applying a software engineering mindset to system administration topics
Operations
Collaborating closely with internal and international technology and business teams with advice and deliveries
Collaborating closely with product developers to ensure that the designed solution responds to non-functional requirements such as availability, performance, security, and maintainability
Working with release engineers to ensure that the software delivery pipeline is as efficient as possible
Participating in interesting international projects on global level to deliver new cool functionality to 10.000+ colleagues in several Nordic countries
You will be responsible for operating and maintaining our software systems within the integrations area. At Elkjøp Nordics we use these technologies and tools. We don't expect you to know all of them, but it's a plus to know some of the following:
SAP Cloud Platform Integration
Azure Service Bus
Azure Functions
Apache Kafka
Apache ActiveMQ
Splunk
Nagios
Azure Logic Apps
Informatica Powercenter
SAP PI
We expect you to have:
Some work experience as a site reliability engineer or similar operational roles
Can-do attitude, analytical mindset and self-driven interest to learn new things
Structured way of working with clear documentation trail
Fluent spoken and written English and a Scandinavian language
Postgraduate degree within Information Technology or equivalent work experience
We would like you to have the following personal competencies:
You are persistent and able to work under pressure
You show a large extent of operational readiness
You work autonomously and take responsibility as well as have trust in your own abilities
---
---